Wappler's User Interface: Totally Reimagined
Really big, eye-catching (literally) Wappler update!
We totally polished the Wappler user interface to a super modern and trendy UI! You will now enjoy all the great clean controls and UI panels with clear selection.
Thanks to the great Font Awesome 5 light icons, now everything in the UI looks awesome light and user friendly!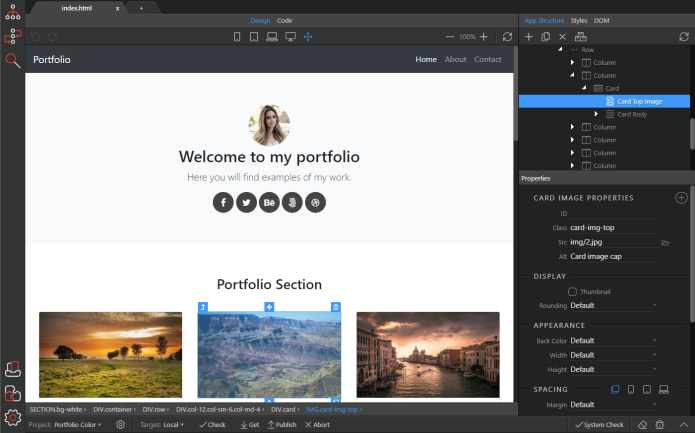 There are some more improvements released too: the CSS Designer got further development with now full support of Auto Prefixes! You do not have to worry about any prefixes no more!
The CSS Designer panel first shows you CSS clean without any prefixes and then when you save your changes it generates all the right prefixes fully automatically! All controlled by the options you set in the preferences – so how many browser versions back you want to support.
Even the DOM Tree got a lot more love and there you now have nice toolbar with great filtering options!
You can still join the crowdfunding and become early Wappler adopter!